A unique zombie game that forces players to strategically manage resources instead of just pointing and clicking.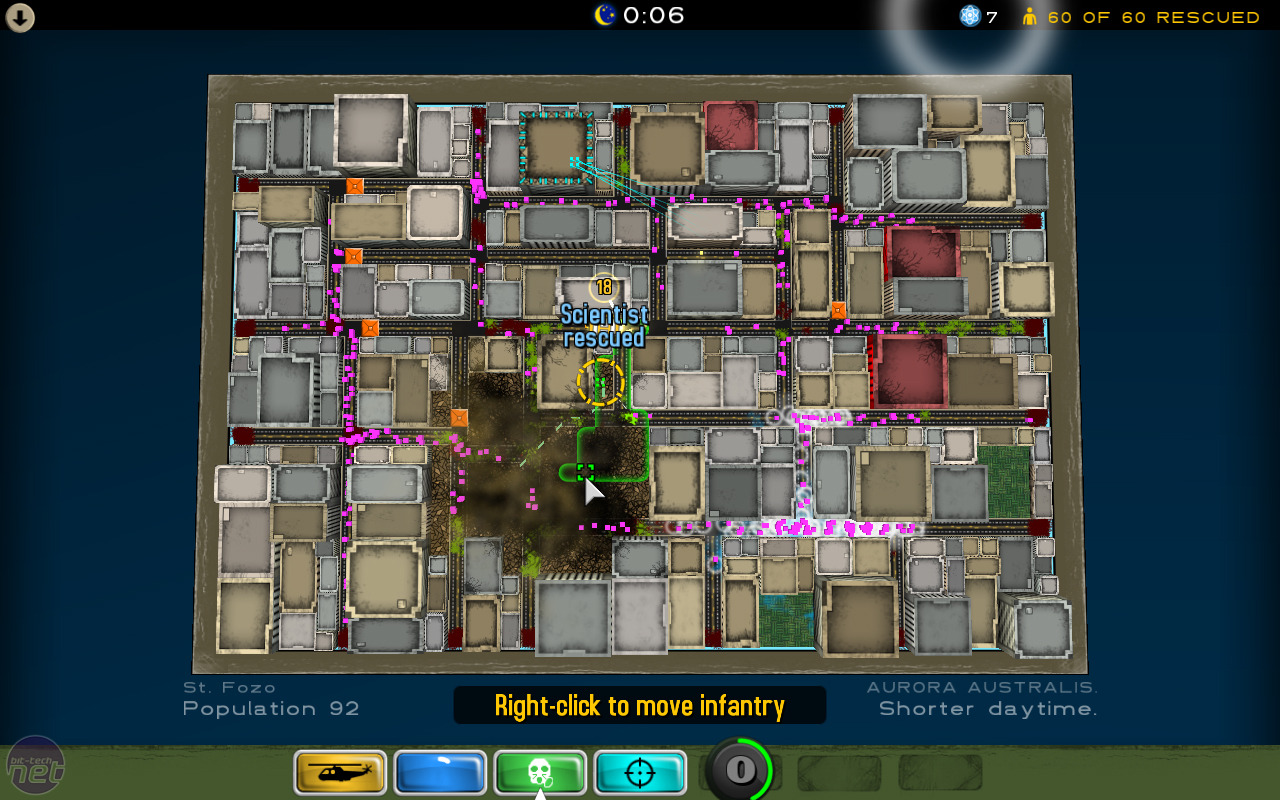 Gameplay screenshot of Atom Zombie Smasher
For those that did purchase Humble Bundle #3, I recommend giving this one a definite try. For those that are interested but didn't get the Bundle, you can download the demo (On Windows, Mac and Linux) on Blendo's website at http://blendogames.com/atomzombiesmasher/.
For starters, the above screenshot doesn't do this game justice because the game cannot be summed up in just one picture. The gameplay is an ongoing management frenzy of an ever changing circumstances. The object of the game is simple, either kill all the zombies (or Zed as they are called in this game). To aid you in your mission, you are given a helicopter to evacuate civilians and certain mercenaries. These range from infantry soldiers, mines, dynamite roadblocks and more. The strategy comes in when you realize that some of these mercs aren't always available (if you play without mods) and you have to make due with what you're given. This is definitely a game where you need to pick your battles and know when to surrender.
Replay value in this game is definitely high as the "terrain" is always different and you can always experiment with different combination of mercs.
You can get this game now from Blendo or on steam.
I do not own or take credit for all of the above images, if you would like them to be taken down, please message me
.
Have you played Atom Zombie Smasher yet? How is it?